Personalized Mints, Custom Printed Candy Wrappers, Wedding Favors, Advertising Candy
© 2010 Minnie Mints. Have questions or need help? Call 800-303-0965 mon-fri 8am-5pm CST
Personalized candy wrappers with a delicious candy inside are great for parties, special events, wedding favors, giveaways, grand openings,
low cost advertising and promotions or anywhere that you want to have a message that keeps on giving and tastes great!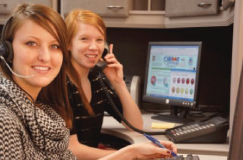 1-800-303-0965 Mon-Fri 8am-5pm CST
PERSONALIZED MINTS AND CUSTOM PRINTED
CANDY WRAPPERS FOR POLITICAL CAMPAIGNS:

When you are running a political campaign you need to get your name out there as much as possible and in the most affordable way.

A personalized mint or delicious candy with a custom printed candy wrapper is an excellent way to deliver the message.

Print your name and campaign slogan on a candy wrapper and your message is certain to be delivered far and wide.