Personalized Mints, Custom Printed Candy Wrappers, Wedding Favors, Advertising Candy
© 2010 Minnie Mints. Have questions or need help? Call 800-303-0965 mon-fri 8am-5pm CST
Personalized candy wrappers with a delicious candy inside are great for parties, special events, wedding favors, giveaways, grand openings,
low cost advertising and promotions or anywhere that you want to have a message that keeps on giving and tastes great!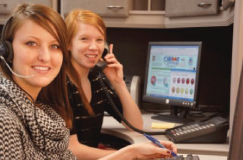 1-800-303-0965 Mon-Fri 8am-5pm CST
PERSONALIZED MINTS AND CUSTOM PRINTED
CANDY WRAPPERS FOR TOPICAL ANNOUNCEMENTS:

When you have a special message to get out there and you want to get it into as many hands as possible at the lowest possible cost, personalized candy wrappers are low cost and effective.

There is no better method to advertise affordably than a delicious candy with a custom printed candy wrapper or a personalized mint candy printed with your message on it.